In the sixties, Tolyatti grew at full speed. On the banks of the Volga, a thousand kilometers south-west of Moscow, the city became a city at the rate of the automobile industry. Everyone wanted to be there to work at the AutoVAZ factories. But Soviet prosperity was fleeting. Two generations later it is the poorest big city in Russia. Zero hopes for the youth who take refuge in the cars that their grandparents built, which have now turned into a symbol of rebellion. Popularly known as Zigulis, his passion is to fix, drive these vehicles and above all, glide with them on the snow. Almost the only nail to survive in the snowy landscape that has become the background tolyatti adrift, the first feature from Catalan Laura Cistero that premiered this Wednesday at the Málaga Festival. It is one of the most loved ones to win the Biznaga de Plata for Best Documentary.
After a short but intense career in advertising and video clips—which he combined with photography and his punk band— cruel woman, where she sings and plays drums – Barcelona signs a documentary with a charming aesthetic. This is his second participation in the festival of Málaga, after the short film. Waste, which he presented in 2017 with Vicky Luengo and Lia Manzanares among the main characters. Now, striking a balance between fantasy and reality, Cistero creates an intimate portrait of the lives of three teenagers who must decide their future at the age of 18. The problem is that they don't even have a choice. There are no employment opportunities in their city and the society in which they grew up still lingers in the old Russian glory of factories and workers who do not serve them. His city is Russian Detroit.
Despite everything, they try. Leda seeks a place as a feeding technician, reconsiders her life after receiving a call from the Slavic army, and Misha pursues a career in the automotive world and aspires to become a pilot. Through excellent work towards photography by Artur-Pol Campruby, the cold winter and the vastness of the snow remind these children that their dreams can be just that, dreams. And that the political and economic context doesn't help them. He grew up at the helm of the country with Vladimir Putin, the only gamble he knows. Everything comes under its weight when compared from outside. This happens to Misha, who tells about it in one of the first scenes of the film. He went on to tell young students about his experience in France thanks to a student scholarship. "What did you like there?" A colleague asks. "Freedom," he replies. Seriously, a teacher turns her face and tells him with her teeth that it's better to talk about work. "The machinery there is much better," the boy says then. "Let's not talk about that," insists the teacher, who redirects the situation and reveals the future with a certain sarcasm. Misha is not going to leave Russia.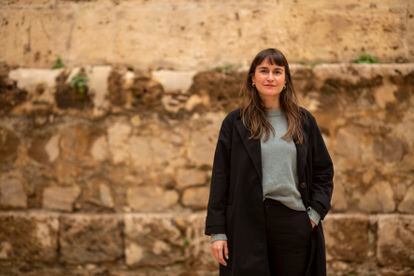 These teenagers look at the outside world through the window of social networks. He did it before he met Laura Cistero and he does it now. These days they transfer their concern about the invasion of Ukraine to her. They reject military action by Russia that is not theirs, which has billions to spend on war with no future or hope. "The film shows what Putin doesn't want us to see. The part of the country that best keeps itself like cars in an old and rusty system", explains the filmmaker, whose cameras exploded into that reality.
All the culture that goes with you is here waiting for you.
to subscribe
Right from filming – made over the course of four trips a year – young people began to reflect on their lives in Tolyatti. On the screen they communicate and fantasize about the possibilities of traveling abroad, living in another city with higher salaries and opportunities. She unites Asha Nayak, but her love for those tartans is such that she considers them part of her family. Those Lada 2101 whose engines are delicately pampered when fixing the chassis with hammer blows. Their traction allows them to invent tricks on the ice, to make noises, to laugh, to annoy the police. "Every time they get together it's like a demonstration, a symbolic protest against their position," says Sistro. "In Tolyatti, a remote and difficult city I found, I wanted to see how teenagers deal with it. It is easy to get intoxicated with drugs, alcohol in places like this, but his love of cars saves him. What they do is heroic", says the director, whose appearance on Russian ice aroused the suspicion of the elders of the place, who saw him almost as a spy.
Catalan sighs as she remembers the 21 degrees below zero in which she came to shoot. "The tripod was frozen," he says, opening his eyes. Closing them, he recalls his teenage years in Abrera, a municipality on the outskirts of Barcelona that also grew up around the automobile industry. There SEAT manufactured the same car as the Russian factory, only in Spain it was known as the SEAT 124. "I remember the weather was disappointing. Opportunities were lacking, little cultural offer, nothing to do. Tuning cars also saved many young people", says the director, whose delight in showing the film – which she has been working on since 2015 – contrasts with the dark visions of her characters. This documentary lays the foundation for his promising future. Quite the contrary, in spite of himself, the protagonist of that tolyatti adrift,
Exclusive content for customers
read without limits