The pension reform, designed by the Ministry of Social Security, aims to increase benefits without jeopardizing the stability of the system. Two internally conflicting ambitions, which Minister José Luis Escriva has combined with increasing income derived from price increases. The amendments projecting reform in pension are likely to extend the calculation period – years taken as reference for calculating pension – from 25 to 29, removing the two worst and choosing the 27 with the highest contribution. Or stick with the last 25, as it was until now.
In Escrivá's words, a broader horizon would benefit workers with irregular careers. However, the effect may not be relevant for other profiles with more stable careers. EL PAÍS has consulted a variety of workers nearing retirement about how they think changes in the new legislative framework could affect them.
A self-employed person: "All my years' contributions should be considered and not the last one"
The average retirement pension of a self-employed person is 600 euros less than that of an employee. For other reasons, because 80% of them contribute to the minimum base. With these two variables on the table, the Ministry of Social Security approved – after obtaining the approval of the main self-employed organizations – a contribution system based on real earnings with which to seek better coverage at the end of working life. As Minister Escriva has defended, two out of three members of this group will benefit from the new structure and will have higher pensions.
Francisco Gordillo will turn 64 in June after a lifetime as a self-employed worker. "In February I added 39 years of contribution," he admits. He has a fruit, fish and meat shop in Seville, which he shares with two other freelancers. He's worked uninterrupted, so he doesn't have a contribution gap — a period in which a person hasn't contributed to Social Security because he, for example, is unemployed — although the basis for his contributions varies. : "Until I reached the age of 50 I was paying the minimum, which was then 800 Euros. Then I increased it to 1,200″.
Gordillo is critical of the reform: "It's badly done, because what should be considered is a person's entire working life, not just their last 25 or 29 years." And it explained: "A person who has worked until the age of 55 and suddenly loses their job is at a very poor age to find another job and see how they have ten years ahead, which is very It will be difficult to cover, and the pension with which he is going to live the rest of his life is going to be cut off". Critics of this approach point out that pensions are lower when calculated in the first years of working life, when wages are typically lower.
'Baby Boomer' with a stable career: "It doesn't change me"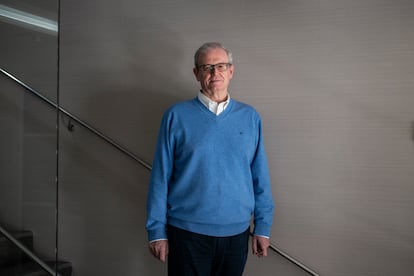 Francisco Javier Goicochia recently turned 65, enlisted for 42 years and, at the moment, has no intention of retiring. The working life of this Madrid-based engineer from Navarre is a perfect example of how a good part of his generation, baby boomers ,People born between 1946 and 1964—whose retirement will strain the pension system because it's a large batch and with high benefits: "I haven't stopped working since I left university." And, although his company has undergone corporate changes, his employer has remained the same.
The reform will affect his contributions in his remaining years, but not his pension: With the increase in maximum bases, his company will pay more taxes for the rest of his working life. "Nothing changes me," he admits. There was no downtime in his career and he will be entitled to the maximum pension when he retires. This, he says, he will do "in principle in three years", and he knows that for each additional year his pension will increase by 4%. Although it will benefit him, he does not agree that it is revalued at the same rate as the lowest: "It does not seem sustainable to me. It will only retain the revision in CPI for minors or it will extend the required contribution period".
An erratic career: "I need to work as many years as I can to improve my pension"
"The last time I checked how much my pension would be, I was almost depressed and I never looked at it again," says Yolanda Babicki (Madrid, 65 years old). A geologist by profession, she has done "everything" in her life: after leaving university, and several jobs in the world of archaeology, she was working as an assistant professor while preparing her doctoral thesis. She didn't complete it as she decided to devote herself full time to her children's education. Since then, he has alternated occasional jobs as a teacher in academia or with paid but temporary contracts for companies. He has also advised companies on environmental matters as a freelancer.
Now she's a horticulture teacher in the community of Madrid, and the accounts abound: she has 22 years to contribute, of which less than ten have been as staff. Everything else has been as autonomous, and without turnkey work. "I will continue to work as much as I can, because my health is good and I need it to improve my pension as well." Regarding the reform, what impresses the most is the 30 euro plus she will receive for each of her four children. On what she defends that her retirement should be delayed: "There is no other option."
A constant fixture: "Women's pensions will improve with this contract"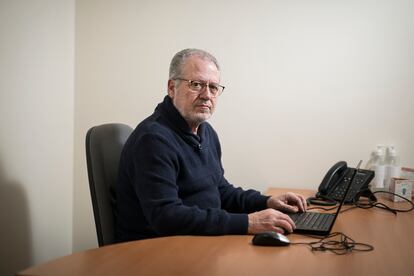 One of the star contracts of labor reform is the continuous fixed contract, designed to cover seasonal activities and replace temporary ones. It is a method in which the employee is guaranteed employment for a certain period of time in a year, and the employer is bound to call him when these campaigns begin. It also provides for higher compensation in case of dismissal. The employee, for his part, makes contributions when he is in a state of activity, and he receives unemployment benefits during periods of inactivity. When he does not get unemployment, he will not contribute anything to the system, and will start accumulating the gap.
Antonio Ferro, 60, signed one such contract two months ago. Until then he was permanent, but he agreed to stay for four years at the company where he works, a hotel chain with a presence in Lloret de Mar (Girona), and then return to be permanent. Plus, he has 42 years to contribute, so retirement seems closer to him. In her capacity as Secretary General of the Girona CCO Services Federation, she is aware of the benefits that the new framework brings, especially for women. "In areas like Costa Brava, where fewer and fewer months are worked, there are many women, because they do not have the required years of contribution, receive non-contributory pensions, and these are going to increase to 20% and This is very important. It will be a big improvement for them," he elaborated. "Moreover, they are the ones who typically cut back more on working hours, and with the reform their contribution base will be covered for three years as if they were full-time," he added.
An officer: "It doesn't matter to me"
Santiago Collado retired last year. He did this at the age of 64, and after having spent the last 39 years teaching at the Faculty of Economics and Business at the University of the Basque Country in San Sebastián. Because of his position as university professor of labor law and social security, "this reform doesn't affect me." the reason? They have contributed as a civil servant to the passive class regime – in which some 670,000 people are found – which is different from private sector workers, and which, for example, gives you a maximum pension at age 60 Allows to retire if 30 years' contribution is credited.
In addition to not being affected by having already retired, public employees have a different age table to be able to retire: for officials under the inactive class regime, retirement or forced retirement is declared ex officio at age 65. goes; Except for university professors, magistrates, judges, prosecutors, court clerks, and property registrars, for whom it lasts until age 70.
"Increasing the number of years may occasionally benefit some people, but in general terms the effect will be limited," he reflects. In fact, the main problem, according to him, will remain despite the agreed changes: "The number of pensioners will increase, and their pensions will be higher. How is it going to be funded? With this variable unresolved, in his opinion, Collado also bemoans the manner in which a reform of this magnitude has been approved. "The way to do it is too hasty. They have put their batteries down to the last minute and there are political elements that have conditioned what should be a global treaty", he said.
follow all the information of economy And Business In Facebook And Twitteror in our weekly newspaper
five day agenda
Most important economic appointments of the day, with keys and context to understand their scope.
get it in your mail
Subscribe to continue reading
read without limits