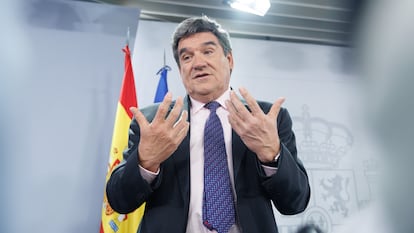 The Royal Decree-law that includes the second phase of the pension reform published this Friday by the BOE also includes "the inclusion in the social security system of students who carry out training practices included in training programs or external educational practices". 95% subsidy will be given on contribution for these students in training and these rules will be applicable from 1 October.
Thus, the completion of training practices in companies, institutions or entities involved in training programs and the performance of external educational practices will be performed by two groups: university students and professional training (except for intensive FP).
These students will be integrated into the general social security scheme – except those who do internships on boats, who will do so under the special maritime scheme – and will contribute towards general and professional contingencies, but not unemployment, wage guarantees fund (fogassa) nor for professional training. And the provision for temporary disability arising out of normal contingencies in unpaid internships will also be excluded.
In the case of paid training practices, compliance with social security obligations (registration, return and payment of contributions) will be in line with the entity or body that finances the training program, which will treat it as an employer. In unpaid internships, these obligations will belong to the company or institution where they are carried out, unless there is an agreement that states that the training unit is responsible. In both cases, "the final contribution to the generational equity mechanism (MEI) is expressly excluded", indicates the legal text.
Contributions in the case of paid training practices will be determined by applying contribution rules consistent with alternative training contracts. The applicable monthly contribution base for benefit purposes shall be the minimum contribution base applicable at any point of time for Contribution Group 7.
While the unpaid contribution would include "a professional fee for each day of training practices for general contingencies, taking into account the exclusion of temporary disability coverage derived from general contingencies."
The legal text also states that "the competent public administration shall carry out specific plans to eradicate social security fraud involving training practices that conceal jobs."
Finally, students who are doing an internship of the type that is included before the criteria apply can sign a special agreement, for a one-time period, of training, within the conditions set by the Ministry of Inclusion, Social Security and Migration. The calculation of contributions for the period or the date of conduct of non-labor and academic internships, up to a maximum of two years from the date of admission made before, recognizes them.
follow all the information of five days In Facebook, Twitter And LinkedInor in our newsletter five day agenda
,